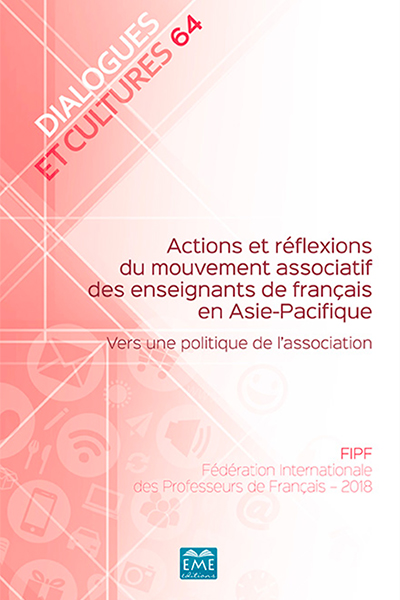 Kuuse, S. & C. Mrowa-Hopkins (2018). Actions et réflexions du mouvement associatif des enseignants de français en Asie-Pacifique : vers une politique de l'association. Dialogues et cultures, no 64. FIPF (2018), Paris: l'Harmattan.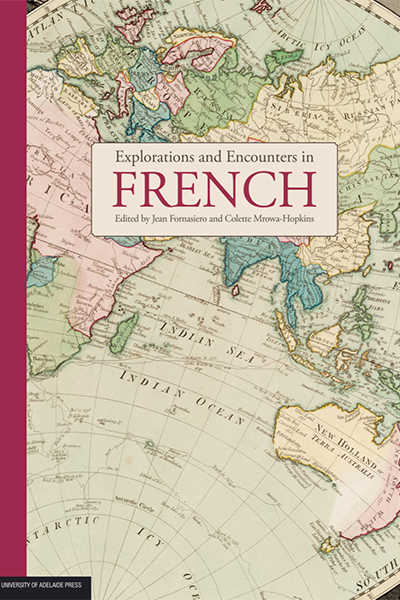 Fornasiero, J. & C. Mrowa-Hopkins (2010). Explorations and Encounters in French. Selected essays from the inaugural conference of the Federation of associations of Teachers of French in Australia. The University of Adelaide Press.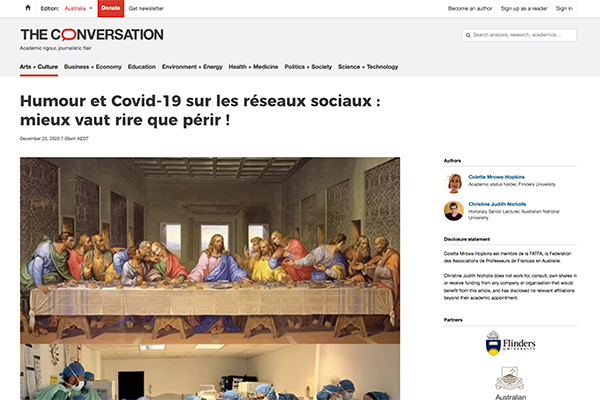 Mrowa-Hopkins, C. and C. Nicholls (2021). Humour et Covid-19 sur les réseaux sociaux : mieux vaut rire que périr.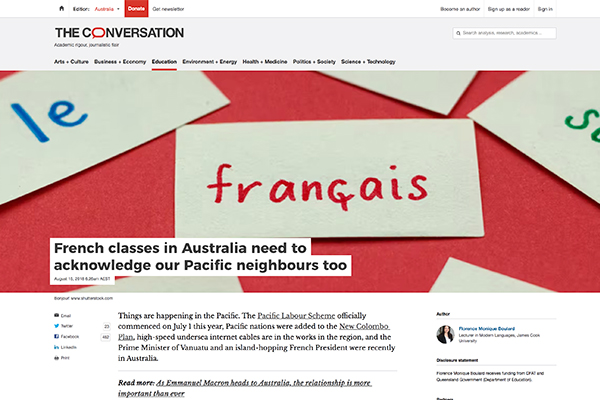 Boulard, Florence (2018). French classes in Australia need to acknowledge our Pacific neighbours too.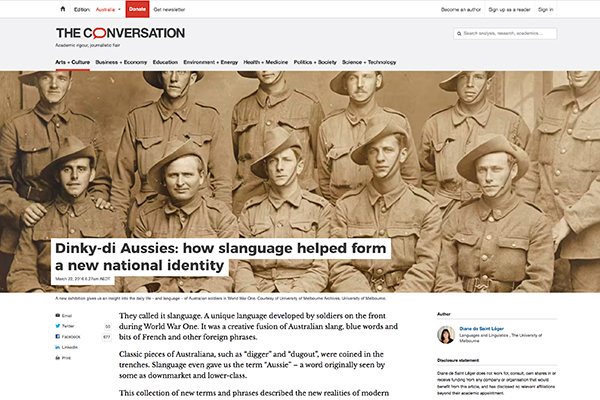 Saint Léger, Diane de (2016). Dinky-di Aussies: how slanguage helped form a new national identity.